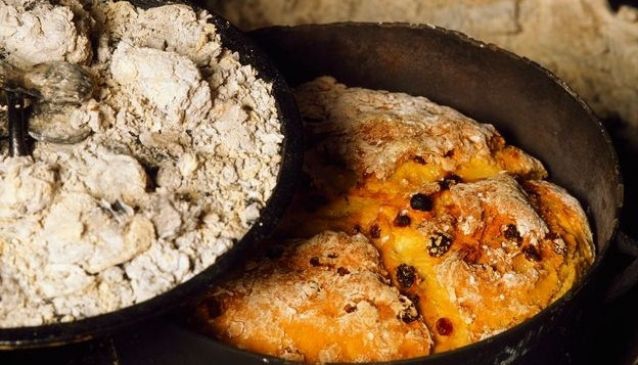 Dining in County Clare
Food & Drink
The locals...will, inevitably, lead you to the best restaurants or pubs in town.
One of the best parts of visiting a new area is trying the local restaurants. If you are visiting County Clare, you will have scores of dining options available to you. Sometimes, the best way to find a restaurant is to stumble across it as you are out during the day. Alternatively, walk around town and walk into a pub or two. You may very well stumble across a hidden gem. As always, your best source of information will be the locals. Ask the people you run into during the day for their recommendations. They will, inevitably, lead you to the best restaurants or pubs in town.
Your choice of cuisines will vary widely, so you are sure to find something that tempts you. Increasingly, restaurants are making a point of using only locally sourced ingredients, so expect fresh meat, fish and vegetables to show up on your plate.
Because County Clare borders the Atlantic Ocean, you should expect many of the restaurants to offer seafood. Many varieties of fish are served, along with a wide choice of shellfish. Prawns, crabs, lobsters and mussels are all readily available, but oysters are the most popular. Served in a wide variety of styles, oysters are a wonderful way to kick off a wonderful meal.
If you prefer meat on your plate, you will again be well catered to. Many restaurants in Clare have updated classics on their menus, the most popular being varieties of beef and lamb. Accompanied by potatoes and a wide variety of vegetables, this is the kind of food that will satisfy even the hungriest.
Besides traditional fare, a wide variety of other cuisines are available throughout the county. Asian food is very popular, especially curry. Most towns will offer either a Thai or an Indian; many will offer both. You will also find restaurants that specialize in fusion, Italian and French food. If you are looking for vegetarian options, while only a few restaurants specialise, most restaurants are able to cater to your needs.
For something a little less substantial, try one of the local tea rooms. Few things taste better after a long walk or a day spent sightseeing than a hot pot of tea accompanied by a plate of sandwiches, a piece of cake or a scone with clotted cream and jam.
Some of the best food you will find will be in the local pub. Several pubs offer serious gastro fare in which the food will be as well prepared and presented as an upscale restaurant. Others will offer traditional pub grub that ranges from a pie, fish and chips, bangers and mash or a ploughman's lunch. The last will almost always include a big slab of Irish cheese, among the best in the world.
A pub is your best bet for a Sunday roast. Be sure you're hungry when you sit down to this meal. Your plate will be overflowing with roasted meat, potato, Yorkshire pudding, stuffing, vegetables and gravy. The best part is sopping up all the gravy and juices with a thick slice of bread slathered in Irish butter.
All this food needs to be accompanied by something good to drink. Most restaurants and pubs will offer a good wine list, but for something more traditional try a porter or a stout to accompany your meal. Of course, nothing finishes off a meal better than a traditional Irish whiskey.
Sláinte!