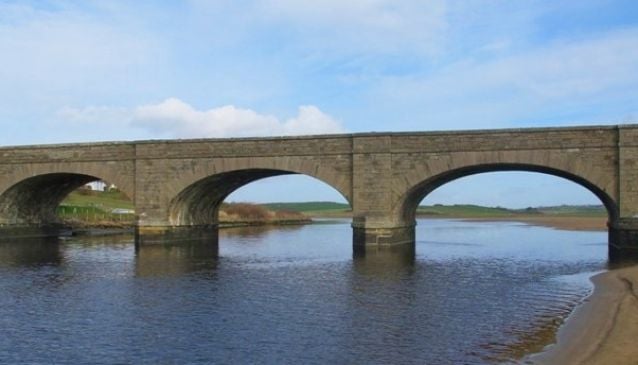 A Water Lovers Guide to County Clare
Adventure
County Clare is rare in that it is possible to fish for both salt and freshwater fish...
Whatever it is you look for on a holiday, you will find things to do in County Clare. Many people come for walking, golf or other land based activities but others prefer to take advantage of the fact that County Clare is surrounded by water. While County Clare is becoming known as a surfing destination, there are plenty of other ways to spend time in or near the water.
A magical way to see what County Clare has to offer is to see what lies underneath all that water. Opportunities for both snorkeling and scuba diving abound. If one of the items on your bucket list is to become PADI certified, look no further than the Atlantic Diving School. They will certify you while accompanying you on some of the best dives in the region. The Burren Adventures Dive Centre will certify you as well, but they also specialize in specialty courses for those who are already certified.
With the Atlantic on one side and the Shannon Estuary on another, it is no surprise that there are plenty of fish just waiting for your rod and reel to bring them in. County Clare is rare in that it is possible to fish for both salt and freshwater fish -- in the same day if you wish. There are several charter companies who can kit you out and show you the best spots. Bourke's Tackle Shop has a charter that caters to all ages and abilities, while O'Callaghan Angling and Cruising provides day trips further afield to fish around the Aran Islands.
Even if you are beginner who doesn't know at which end of the rod to place the hook, you can still enjoy the thrill of catching a fish. Doonbeg Shore Angling Services will provide you with an instructor for any type of angling you fancy. If, on the other hand, you prefer a full fishing holiday, several of the County Clare inns and hotels cater specifically for fishers.
A relaxing way to be on the water is to sit on a boat and watch the world go by. Cliffs of Moher Cruises will take you for an hour trip around the cliffs for a unique perspective. For a truly exciting view of the natural world, take a ride into the Shannon Estuary and watch the bottlenose dolphins as they swim and play. Both Dolphin Discovery and Dolphinwatch will take you out to see these beautiful animals in their natural habitat.
You may prefer to power your own boat through the waters of County Clare. A wonderful way to see hard to reach beaches and hidden coves, not to mention get a bit of exercise, is to kayak. North Clare Sea Kayaking Tour Company will provide everything you need, including a guide, so that you can enjoy some time on the water. Nevsail Watersports is another option. From here, you can learn to sail, windsurf, kayak or canoe. They will also rent you all the necessary equipment if you just fancy some time in a boat.
It is possible to learn a little history while you boat as well. The West Clare Currach Club has built some of these traditional fishing boats and various local groups throughout County Clare are now using them and showing them off. They provide a true insight into a time when fishing was much less comfortable than it is now.
After your come out of or off of the water, be sure to stop into one of the traditional County Clare pubs for a pint. Tales of your adventures are always better when shared!